Choosing An Interior Designer For Your Sunshine Coast Project
There are many reasons why you might consider engaging with an Interior Designer for your residential project. Building or renovating a home here on the beautiful Sunshine Coast is a process that can be a once-in-a-lifetime experience, so having an experienced professional on your team will ensure that you get the crucial design phase perfect. However, choosing the right designer for your project can be the challenge, as often we don't know the right questions to ask! Lets discuss the advantages of engaging with an interior designer to help you choose the right designer for you.
Your home is your space. The place where you feel most at ease, where you and your family relax and unwind, entertain and live. There are a few common hesitations I encounter when I meet potential clients during the initial design consultation. Firstly, having a designer come into their home can be a slightly nerve-wracking experience. The expectation can be that I have a 'designer home' myself, and may be judging their home in its current state- older furniture, childrens or pets toys, a dated kitchen or bathroom. There are also fears that interior design services and fees may be unaffordable to them. However the sole purpose of the design consultation has nothing to do with judgement or criticism, but rather to listen to the clients goals and vision for their project. Besides, I am a mum myself and I can relate to the mess and chaos having a family entails! I am a firm believer that a home should feel like a home, not a showroom devoid of personality and warmth. #TIP: The solution is smart, stylish storage!
A good designer will come to your home and listen to you. They will work with you to assess what your home life is currently like and how your ultimately want to live. Do you entertain outside? How and where do you like to spend time on the weekends? What are the current problems you face and how can we fix them? These are some of the questions a good designer will ask to get to the nitty gritty of how you live and what your requirements are.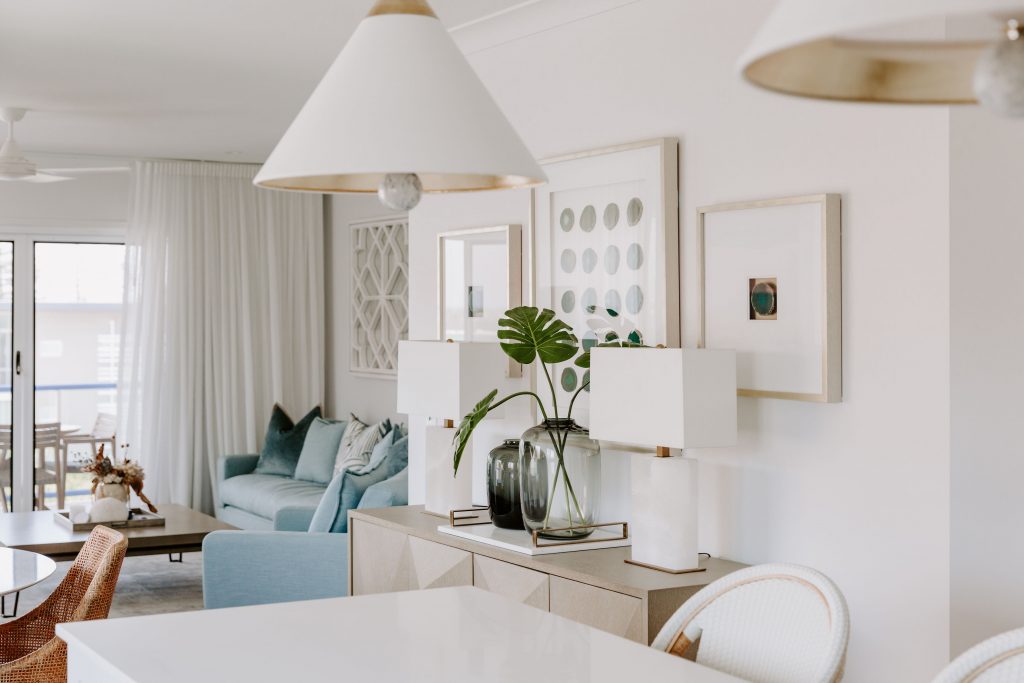 Traditionally, only affluent households would employ an interior designer. Today, however, it is increasingly common practice to consult with one. With the popularity of social platforms such as Instagram and Pinterest, good interior design is a valued commodity. Perhaps you have a small-ish project that you want to embark on, but you want it feel special and put your unique mark on it but are unsure how. Reach out to a few designers, you will likely be pleasantly surprised! There are a broad range of services that we can provide, from furniture procurement, colour and finish selections, curtains, upholstery, space planning, styling and accessories and more. Depending on what your goals and budget are, most designers are able to offer you a package that suits your requirements. Coco Interiors generally offers a fixed price contract to clients to avoid unnecessary cost blowouts.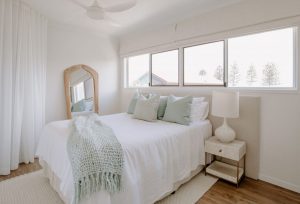 Another consideration is of course the artistic ability that interiors designers typically possess. Interior designers have their own sense of style and creativity, and have innate visualization capabilities. These characteristics can elevate your project to a new level, and open your mind to new and exciting possibilities. Many people are easily overwhelmed by standard design dilemmas such as choosing a white paint (you can read my favourite white paint colours in this blog post!). Another common one is tiling. From lay pattern (herringbone, vertical stack, brick bond, 1/3 offset, basketweave), to tiling heights (which height to tile to, floor to ceiling, combining different tiles)- these are typical design dilemmas that an experienced designer with a bit of vision should be able to help you with. These little touches will ensure your home looks cohesive, and feels established and harmonious.
Social media is becoming the new norm to research designers. A few clicks on Pinterest or a #hashtagsearch on the 'gram can lead you straight to your dream designer. Keep in mind that a designer will generally have their social media 'themed' and will showcase projects that best align with their theme and brand. Ask to see some of their more unique projects not displayed on their socials, good designers love this as they thrive on the creativity of a new brief, and try to avoid being pigeonholed into doing the same type of project over and over. A great designer will be able to interpret each clients personal style and deliver an interior space that is completely distinctive and reflects their personal taste and lifestyle.
Essentially, there is huge value in engaging an interior designer for your project. I would recommend factoring in a little bit extra for a design service into your project budget to make your home truly shine. Finding the right designer that aligns with your vision, ideas and personality would be a great place to start your residential interior design project on the Sunshine Coast. After all, your home is a massive investment and you want it to be the best it can be. This is my goal for every design project at Coco Interiors.