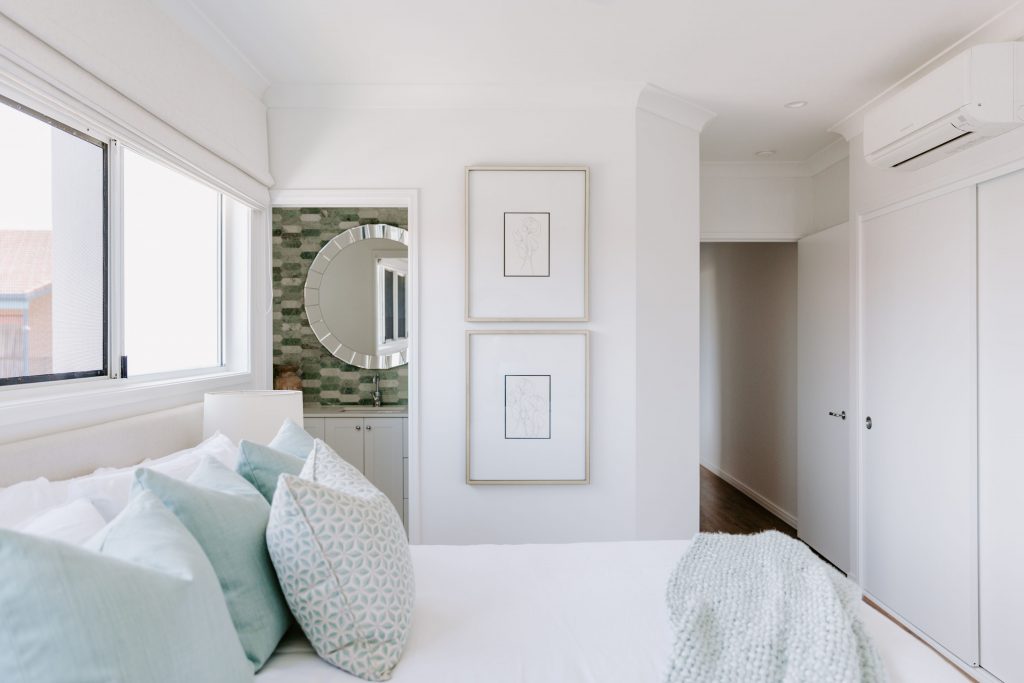 Fast Five- Our Fave Five White Paints
Selecting a shade of white for your interior space can be surprisingly daunting. Ideally, you'll want the white to complement your flooring and interior surfaces, and contribute to the overall colour story you are trying to depict. Our Colour Selection service will ensure you pick the perfect white for your space, as we have personally tried and tested these popular whites in previous projects. Let us share our favourite white paints we love to incorporate throughout our clients Sunshine Coast homes.
(Note: all shades are Dulux, this is NOT a sponsored post, we simply use and recommend their brand of paint for its high quality, fantastic colour range, durability and ease of application.) 
Natural White 

 
Natural White is one of the lightest of the warm whites, so it is a great, white white. Its fresh, clean look is suited to contemporary interiors but it's rice-like milky undertone ensures it also looks great in a more classic or earthy space. 
Dulux Antique White USA
One of the top five white paints in Australia for a reason. It is a warm, yellow based white with a lovely, creamy feel. It is very complimentary to a traditional, classic interior style. This colour works exceptionally well in Queenslanders, charming cottages, coastal farmhouse and boho interior spaces. This is a relaxing, easy colour to live with that warms up timber furniture and flooring really well and gives a room an inviting, nostalgic glow. We often suggest half or quarter strength for this beautiful creamy white.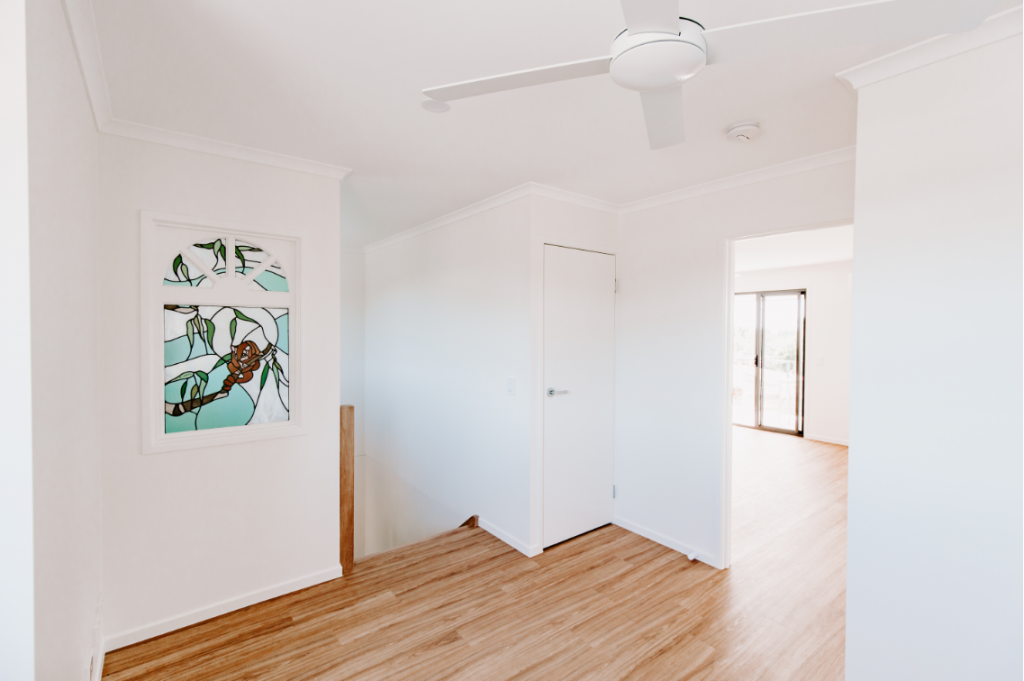 Casper White Quarter

 
This is a clean, coastal white. This is a warm white, but it has a beautiful grey base which neutralizes the yellow tint. This means effectively that is has that magical quality where it picks up both warm and cool tones in a space. It looks great with silvers and blues, but also timbers, golds and warm natural tones. Casper White Quarter is a great white that suits most interiors of the Sunshine Coast and our beautiful climate.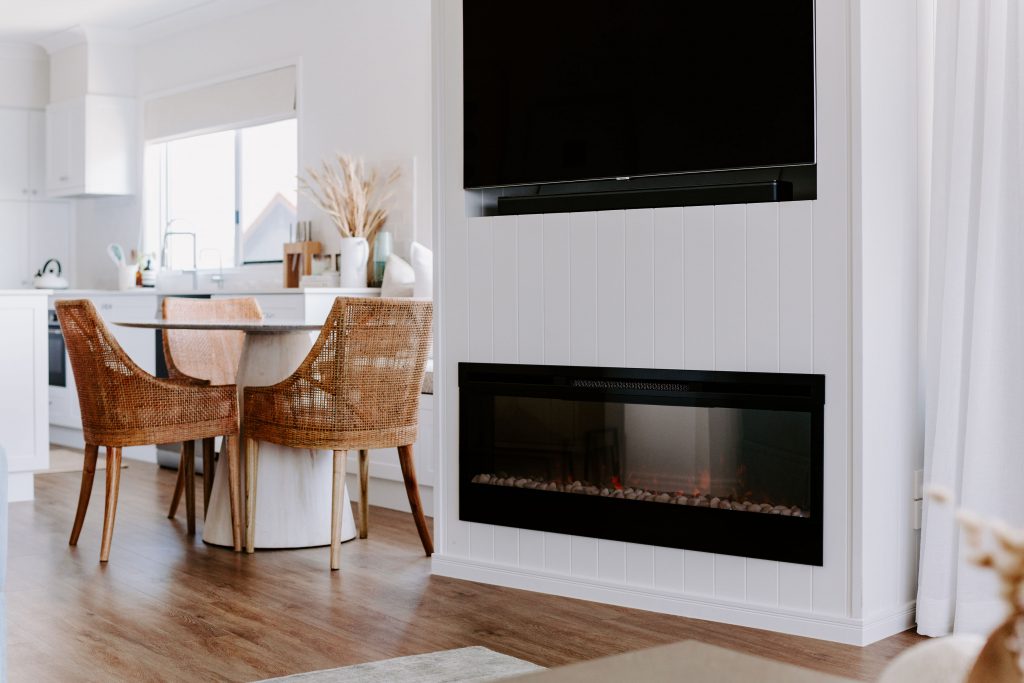 Lexicon Quarter.

 
Lexicon is a cool, blue-based white. Its blue undertone can look almost grey in certain light levels, but Lexicon Quarter is a much more subtle and versatile version of this white. It has a soothing, milky appearance, and is both brightening and softening at the same time. Lexicon Quarter also has that unique quality where it looks cooler with greys and silvers, but warmer with timbers and naturals. It is best suited to a modern or contemporary interior.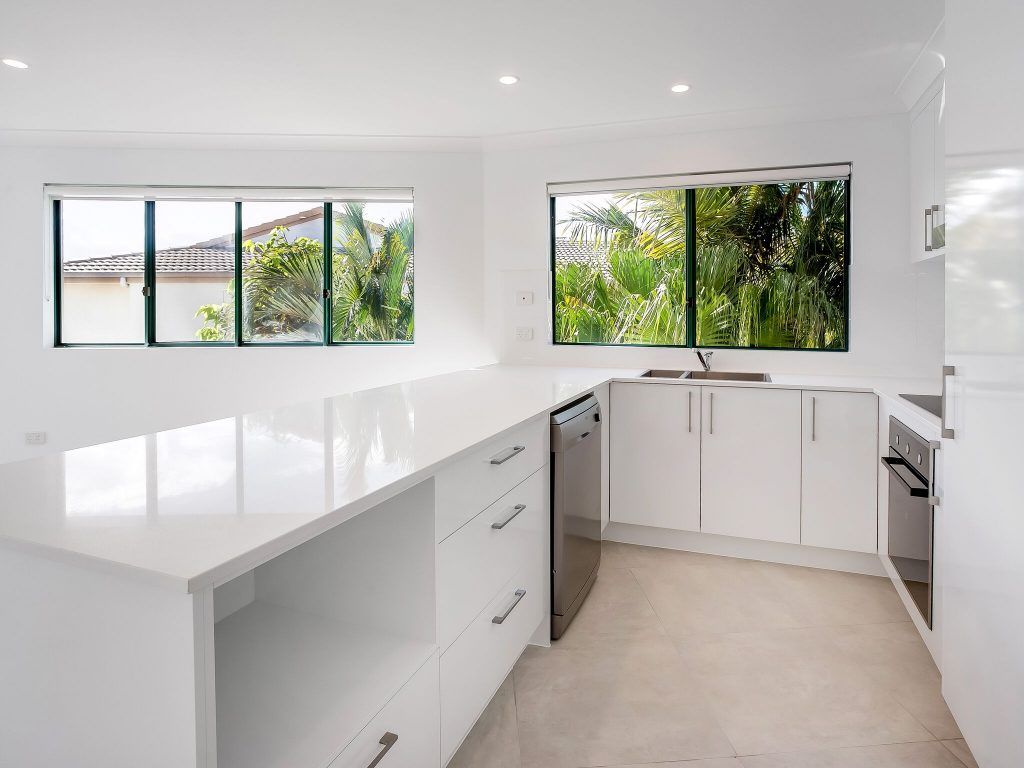 White on White.

 
White On White is a clean, elegant white that helps to lift and open up a space. It is as fresh, beautiful and pure as a snow white orchid. A popular selection for our Sunshine Coast residents for its natural beauty. 
Design Tips: It is important to address a few key considerations when selecting a shade of white. Firstly, bear in mind that all whites are either warm or cool. Whites with red or yellow bases are warm, while whites with blue, black or grey bases are cool. To determine whether a warm or cool white will enhance your home, consider factors such as the layout and style of the home; how much natural light each zone receives; floor coverings and furniture choices. 
For example, if you pair a cool white such as Dulux Vivid with a minimalist interior style, with lots of cool grey concrete and stone, the result can feel quite stark. That's great if you're going for that urban, industrial look, but you may like to balance the effect with oversized potted greenery and timbers and fabrics, or even consider a warmer tone altogether. It depends on the application and the intention. 
 Our favourite whites have been curated from our tried and tested experience. If you require any colour advice from a qualified Sunshine Coast Interior Designer for your project, our Colour Selection service is perfect! We will work with you to create a beautiful palette of materials and colours. Give us a call, we'd love to chat!